Agronomist Opportunities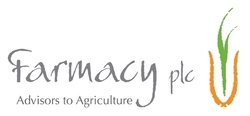 Agronomists
Help Build the Future
As the UK leading Agronomy business, Farmacy are positive about the prospects for the future of UK Agriculture.
Our agronomists make the difference, harnessing our investment in science and technology to optimise the financial benefits for our growers.

For 80 years we have linked dynamic innovation with the practical long-term needs of individual growers.


With more than 200 agronomists we are providing professional services built upon leading technical research and service developments.


Our Foundation and Academy CPD programmes lead the industry and we provide career development and progression.


As a family owned business there are significant recognised benefits for staff and customers.


We are committed to UK Agriculture and take very seriously the part that we play in ensuring the sustainability and ongoing profitability of our industry.

To find out more or to become part of a dynamic growing business contact Mike Young (Chairman) on mike.young@farmacy.plc.uk (Discussions will be treated in strict confidence)
Opportunities - Vegetable Agronomy Specialists
The Farmacy vegetable agronomy business has experienced unprecedented growth within this vibrant sector, which has created an opportunity for specialist agronomy positions.
We are looking for vegetable specialists to join the team to enhance and develop agronomy advice and knowledge transfer to our professional clients.
The successful candidate will have a thorough knowledge of the vegetable industry and the latest crop management techniques, in conjunction with excellent communication and interpersonal skills. BASIS and FACTS qualifications are preferred but not essential and the positions will mainly be based in the East Midlands and East Anglia.
Farmacy plc was formed in 1999 and successfully provides independent agronomy, environmental, precision and nutritional services to support our clients in producing high quality, profitable crops responsibly and sustainably.
We invest in dynamic technology, precision and innovation to ensure we meet the long-term needs of our individual clients and end-market protocols.
Candidates will be offered an attractive employment package, commitment to continuing personal development and an exciting future career.
For a confidential discussion, please call: Mike Young Farmacy Chairman on 07768 638646
Alternatively, email your CV and covering letter to mike.young@farmacy.plc.uk
Opportunities – Norfolk and East Anglia
This is an exciting time to join the agronomy profession and particularly the fast developing Farmacy Norfolk Team.
Due to successful growth and development, the team has opportunities for new agronomists to work with existing clients and develop new agronomy business within Norfolk and the neighbouring counties.
We provide a wide range of professional, independent crop management and environmental services throughout the UK and are dedicated to optimising crop and farm performance for client profitability.


Opportunities are available for BASIS qualified or part qualified agronomists who wish to develop their career in crop management advice, using systems specifically designed to meet the needs of the grower, the industry and the consumer.


Candidates are likely to have had formal agricultural training and experience in agronomy, farm management, or trials and research.


The successful candidates will be trained to the highest levels and will be supported by in-house technical, service systems and IT teams, to ensure that services exceed client expectations and deliver real commercial value to their businesses.


Farmacy plc offers a competitive remuneration package and an excellent opportunity to develop a dynamic career within a highly successful and respected team.